The Access Management tab allows creating and revoking of personal tokens.
Personal Tokens
A personal token is a string of characters that you can use for authentication when accessing OCP® Console instead of the usual credentials.
Create a personal token
To create a personal token, proceed as follows:
Click + Create Token. The dialog box opens.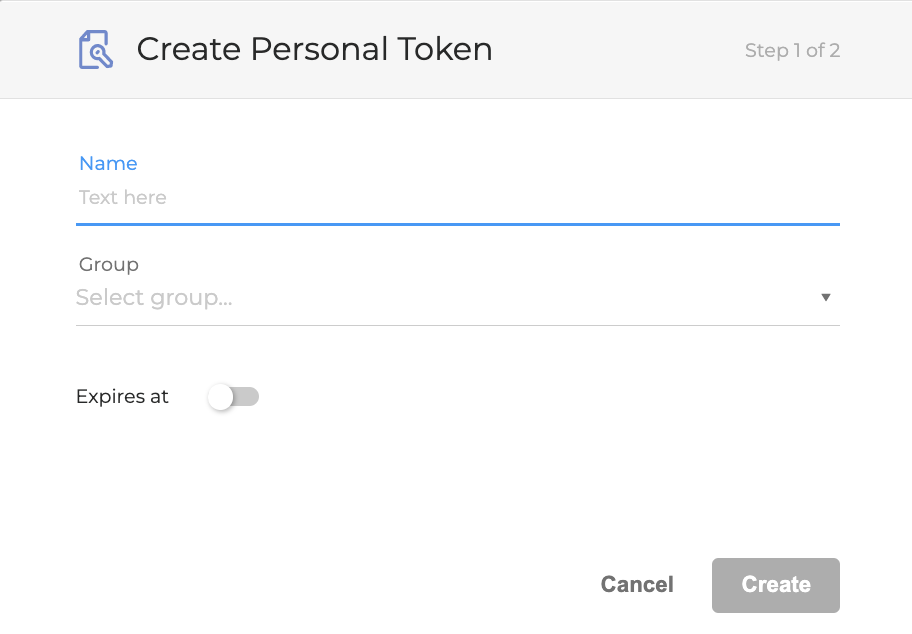 2. Fill in the required fields.
Name: Your personal token's name.

Group: Select a group from the drop-down list.

Expires at: The expiration date of the token. By default, the toggle is switched off. If the toggle is switched on, the token will expire on the selected day.
3. Click Create. The token is created, and the following dialog box opens:

4. Copy and save your personal token!
It is important to copy and save your token aside, otherwise you will not be able to see it again!
5. Click Close when finished.
The created tokens are listed as shown below:
Revoke a personal token
When a personal token expires, its status is changed to Revoked. You can also revoke your token manually. To revoke a token, click the Menu button → Revoke.

You cannot delete a personal token.