Error Creating API Profile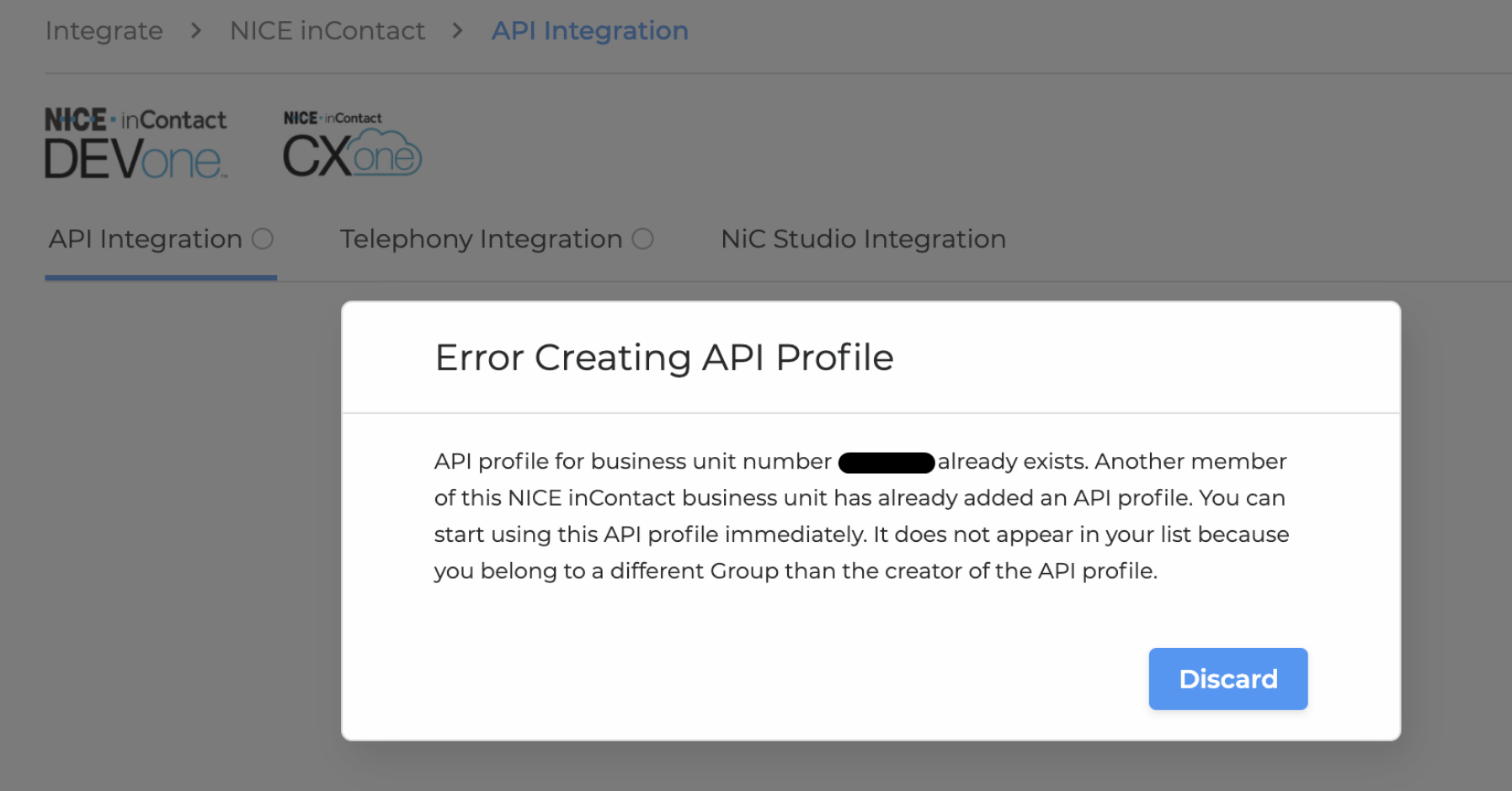 If you are trying to create an API profile and get the error pictured above, it means that another person with whom you share the NICE inContact business unit has already added an API profile for that business unit.
If you cannot see it on the list, you should contact your group admin and ask to be added under the same group. However, you will be able to use miniApps on this business unit even though the API profile is not visible to you.
In case you have any more questions, contact our Support by any convenient means described here, and we will assist you.